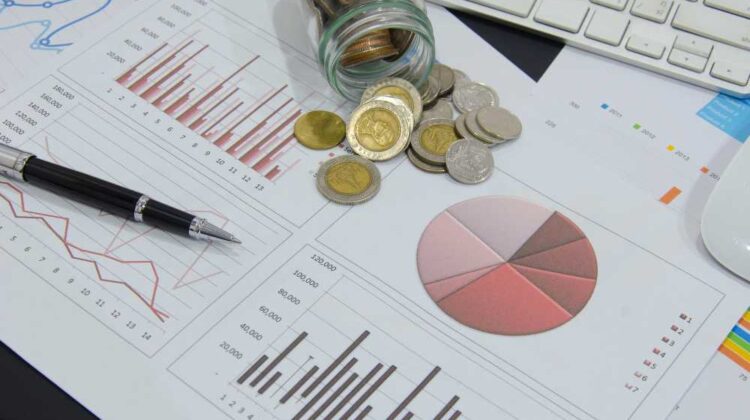 Morocco, this beautiful North African country that combines tradition and modernity, is appreciated by tourists for its climate, picturesque landscapes, and the kindness of its inhabitants.
But it also has many unknown economic facets that deserve to be explored.
It is indeed one of the most competitive economies in the region, thus offering particularly attractive conditions for foreign investors.
Its strategic location between Europe and Sub-Saharan Africa, relatively low cost of labor, modern infrastructures, and political and economic stability are among the many good reasons to invest in Morocco.
Thanks to the implementation of ambitious sectoral strategies, high-speed industrialization, the development of green energies, and the signing of several free trade agreements with major global economic players, the Kingdom offers a conducive environment for investing in different sectors.
A Booming Economy
On the African economic level, Morocco ranks 5th economic power behind South Africa, Nigeria, Egypt, and Algeria, making it one of the leading African financial centers.
Morocco is also the third country in Africa in terms of foreign direct investment after South Africa and Egypt.
Morocco's proximity to the European continent also favors the national economy.
The Kingdom benefits greatly from the many relocation carried out by European companies.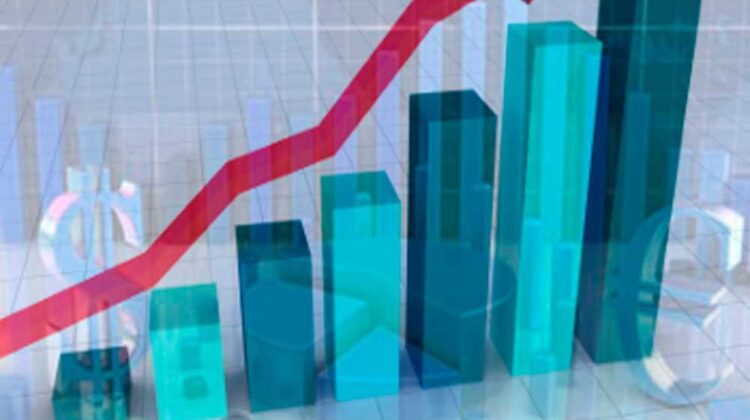 The Moroccan economy has officially recovered from the effects of the Covid-19 pandemic.
It has recorded a growth of 7.9% in 2021, according to data published by the High Commission for Planning (HCP), the national body for economic planning.
Morocco's GDP in 2022 was $133.06 billion. According to an IMF report, while global shocks and drought have slowed the Moroccan economy in 2022, growth should however resume in 2023: assuming a gradual improvement in external conditions and an average agricultural season, the IMF estimates that growth should pick up to around 3% this year.
Such growth is essentially the fruit of the government's sectoral policies based on the promotion of investment and on the establishment of medium and long-term strategies for growth sectors that present comparative advantages in terms of competitiveness.
An Investment Incentive Policy
Morocco has placed the development of investment flows at the heart of its economic strategy and has therefore opted for a proactive policy of promoting foreign investment focused particularly on an institutional and legal incentive framework, a territorial approach to promotion, a sectoral approach targeting relocations, and specific State support mechanisms.
The Moroccan government actively encourages foreign investment and Morocco has implemented a vast program of legislative, regulatory, and institutional reforms to facilitate business practice and create attractive bases for national and international investment.
Such reforms include measures to reduce company registration fees, eliminate minimum capital requirements for limited liability companies and facilitate business registration.
The Investment Charter, adopted in 1995, is the main legal source for foreign direct investment.
It has put in place a set of tax and financial investment incentives, the main ones being total exemption from corporation tax for the first 5 years of activity, 50% reduction on export turnover for the following 5 years, protection of investments, and free transfer of capital and guarantee of non-discrimination between foreigners and nationals.
In addition to the tax exemptions granted under common law, Moroccan law offers specific financial, tax, and customs advantages to investors, within the framework of agreements or investment contracts to be concluded with the State, provided that they meet the required criteria.
An Interdepartmental Investment Commission has been set up to approve investments over 200 million dirhams (approximately 20 million dollars) subject to advantageous investment agreements, and to rule on any administrative blockages to investment projects.
Created in 2010, the National Commission for the Business Environment makes it possible to identify the blockages and the difficulties encountered by investors and proceed to improve the business environment, in consultation and coordination with the relevant departments.
In order to facilitate and simplify procedures for investors, Morocco has created regional one-stop shops called Regional Investment Centers (CRI), destined to provide assistance with business creation, help investors, and promote the less known Moroccan regions to investors.
The Moroccan government can sign specific agreements and contracts with investors, even granting subsidies for certain expenses and exemptions from customs duties and VAT when the agreed criteria are met.
Morocco has adhered to the OECD Declaration on International Investment and Multinational Enterprises. This membership constitutes international recognition of the Kingdom's progress and a roadmap for new reforms in line with the standards of OECD countries.
The presidency of the MENA-OECD Initiative for governance and investment in support of development was entrusted to the Kingdom of Morocco on the occasion of this event.
Following this major commitment, Morocco has concluded multiple agreements for the promotion and protection of investments, including with countries adhering to the OECD, as well as double taxation agreements, and has ratified the conventions establishing the International Center for Settlement of Investment Disputes, the Multilateral Investment Guarantee Agency (MIGA) and the Inter-Arab Organization for the Guarantee of Investments.
Moreover, each of the 12 regions into which the country is divided has the power to develop its own investment promotion campaigns.
The destination of choice for foreign investors
The favorable framework conditions for investments create business opportunities in different parts of the Kingdom, especially in the agricultural industry, sustainable tourism sector, the renewable energies field, the automotive industry, aeronautics, and real estate, among others.
Agriculture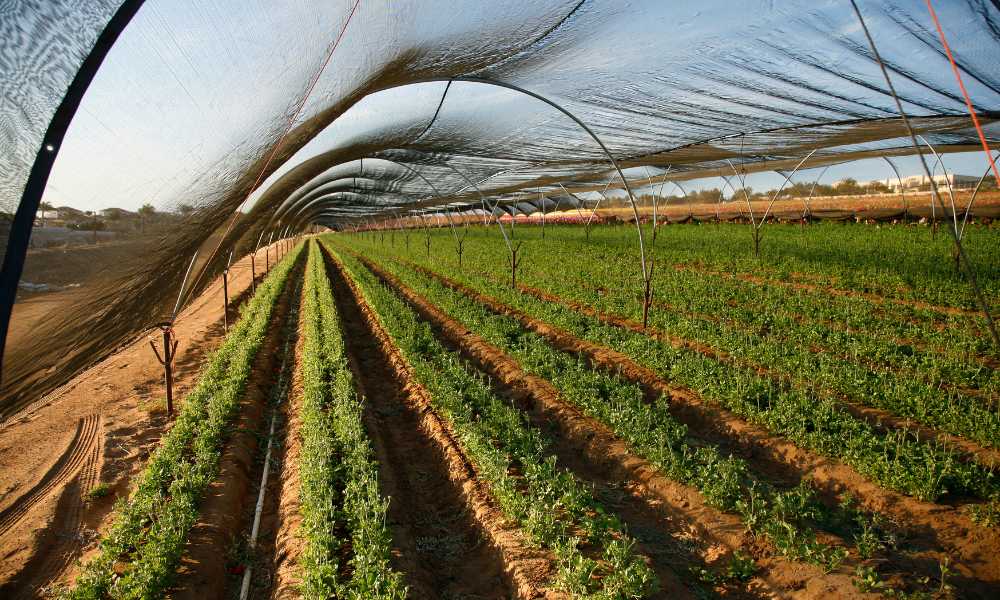 The first contributor to the Moroccan GDP ahead of tourism and industry, agriculture has become an essential pillar of the Moroccan economy and society, particularly thanks to the Green Morocco Plan set up in 2008.
Morocco's agricultural strategy seeks to produce more while reducing the environmental footprint and the Green Morocco Plan is a great illustration of the country's aspiration to place the agricultural sector at the heart of its geopolitical priorities.
The Agricultural Development Agency (ADA) offers incentives for investments in the agricultural sector. Aids generally take the form of tax exemptions and customs advantages and subsidies for certain investment-related expenses, etc. Tailor-made incentives can be agreed upon directly with the government for certain investment projects.
It is important to mention a few challenges potential investors may have to face regarding investment opportunities in the agricultural sector, namely the water scarcity issue, the fact that foreign investment in air and sea transport companies and sea fishing is capped at 49% and that foreigners cannot own agricultural land, although they can lease it for up to 99 years.
Tourism
Morocco is widely economically dependent on its wide tourist offer. The sector has suffered from the two years of pandemic and related travel restrictions but seems to have resumed its normal course over the past year.
The tourist economy of Morocco is mainly centered around: housing accommodations (guest houses, riads, hotels…), leisure activities offered to tourists: boating, hiking, trekking, excursions, cultural activities, skiing, trips to the desert, festivals, etc. and retail sales.
The main tourist cities are Marrakech, Agadir, Fez, Tangier, Rabat, and Casablanca.
Tourism in Morocco remains a sector with great potential, however it should be noted that the sector occasionally suffers from the risks associated with nonetheless seldom terrorist attacks.
Renewable energies
Morocco has been attracting more and more investors interested in taking part in the energy transition. Indeed, a growing momentum is underway in the financing of energy efficiency projects.
The funds allocated to this sector are increasing year after year, which is a great thing considering the importance of this component of the national sustainable development strategy (SNDD) which aims to reduce the country's energy bill by 30% by the year 2030.
This growing enthusiasm for energy efficiency projects can be explained by the fast return associated with this kind of investment, since it averages around 5 to 6 years.
Regarding the development prospects in this sector, Morocco constitutes a real platform for investing in renewable energies, whether in electricity or in the carbon-free industry.
The business models it offers to investors are attractive to say the least, particularly in the south of the country where, in recent years, a few investors have ventured to build wind and solar power plants.
Among them would be Total Eren, a subsidiary of Total Energie, which plans to invest 100 billion dirhams to build a large hybrid production unit of hydrogen and green ammonia exclusively from solar and wind sources.
The automotive industry
The Moroccan automotive industry creates many jobs and generates double-digit annual growth.
Large foreign groups participate in the positioning of Morocco as a platform for the production and export of equipment and motor vehicles.
Aeronautics
The aeronautical sector is another worth mentioning dynamic sector in Morocco. The country is in the world's top 5 of the most attractive countries for the installation of subcontractors, having taken advantage of its enormous potential between now and 2030.
Following the launch of the Industrial Acceleration Plan (PAI) in 2014, the aeronautical industry has since doubled its turnover. The sector is now considered an integrated catalyst for growth and could rapidly triple its revenues.
Real Estate
Thanks to a very good quality of life and very reasonable real estate prices, Morocco is in the top 6 best international markets for real estate investment in 2022, according to data published by the global expert in real estate investment Live and Invest Overseas (LIOS).
Real estate investment offers many advantages in Morocco, including assessment and depreciation with tax transfer, leverage, higher cash flows, and diversification.
Real estate investment is an excellent option to consider for potential investors looking for a way to place money in Morocco and aim for high performance with low risk, in that it generally offers seasonal cash flows while offering security and stability.
The Investment Process
Foreigners can generally invest in the country under the same conditions as locals (a few exemptions apply for certain specific sectors such as the agricultural sector, as mentioned above).
Public aid and financing bodies are available to help financially support investors in their development endeavors, such as the Investment Commission, the Hassan II Fund for economic and social development, and the Investment Promotion Fund.
In addition, the Caisse Centrale de Garantie (CCG) is a public financial institution that offers co-financing, equity financing, and guarantees.
Foreign investors in Morocco can start any type of business, however, the most popular ones are LLCs (Limited Liability Companies) and outsourcing solutions.
To start the business creation process, it is firstly required to name your company by requesting a "negative certificate" from the Moroccan Office for Industrial and Commercial Property (OMPIC).
This document will allow you to set up a business in Morocco and will be used to identify and register your business.
It is also highly advisable to draw up a business plan to submit to the competent authorities to facilitate and speed up the process, in addition to showing them that you are ready and informed about all aspects the business creation involves.
The next step is to establish the status of your business with a notary or law firm, as well as letters of attribution and deeds of transfer (these work mainly as a promise of financial contribution from the partners to the share capital).
You will also have to block the amount of capital paid for the creation of your business. The amount will depend on the type of business you are setting up and the funds you have available.
To register your business in Morocco, you will need to report to the Regional Investment Center, which is the regional tax office, within 30 days.
It will be necessary to bring all your business documents, a lease, or a registered deed of purchase during these 30 days. Note that fees vary for different types of businesses.
Once all these steps have been completed, you must obtain a license and a tax identification number from the Regional Tax Department.
Finally, you must obtain a license from the Commercial Court for your business, and register your business with the National Social Security Fund if you intend to hire staff.
Once all the procedures have been completed, you must publish an announcement in the Official Gazette communicating the launch of your business.
Many agencies and companies are accredited to act as intermediaries and specialize in helping foreign investors set up a business (usually a start-up) in Morocco, including the Moroccan Agency for Business Development and Invest in Morocco.
When it comes to visa requirements, a Moroccan "Business visa" will most often be necessary, which can be applied to through the Moroccan consular services. The cost of this visa amounts to an approximate total of 330 dirhams (approximately 30 dollars).
In conclusion, a strategic location, a supportive legal framework and the implementation of multiple measures favorable to investors, the simplified administrative procedures, and the rapid recruitment of low labor talent are all elements that make out for a very favorable business environment which makes it worth it for foreign investors to consider the various investment opportunities Morocco has to offer.
Resources to learn more about investing in Morocco: