Ramadan and the Eid's
Preparing for the major Islamic holidays of Ramadan and Eid can feel overwhelming – especially if you're new to it like I was. On this page you'll find all of my posts about each of the celebrations. From iftar recipes to my general feelings on fasting plus Eid al Adha celebrations and recipes – there's a little bit of everything. I usually share a few new posts each year around the holidays as well so keep a look out for new material each year.
A simple way to enjoy dates and almonds – packed with proteins!
It's not Ramadan in Morocco without these cookies!
One of the most common soups found across Morocco. My version is fast, gluten free and vegetarian.
These gluten free chebakia don't have the classic folded shape of the original but they do have the same taste.
Break you fast with this filling and protein packed smoothie.
Take your dates up a notch with these dressed up fruits.
Vegetarian "pizza" bread made with carrots and bread cooked inside fresh bread.
Classic Moroccan mint tea – how to make it!
A simple Moroccan cookie that is a contrast to chebakia as it's much less sweet.
Like a gingersnap with a Moroccan twist and they're gluten free!
Gluten free Moroccan ghriba cookies with the flavors of pistachio and rosewater.
Gluten free Moroccan ghriba that use a surprising ingredient – preserved lemons!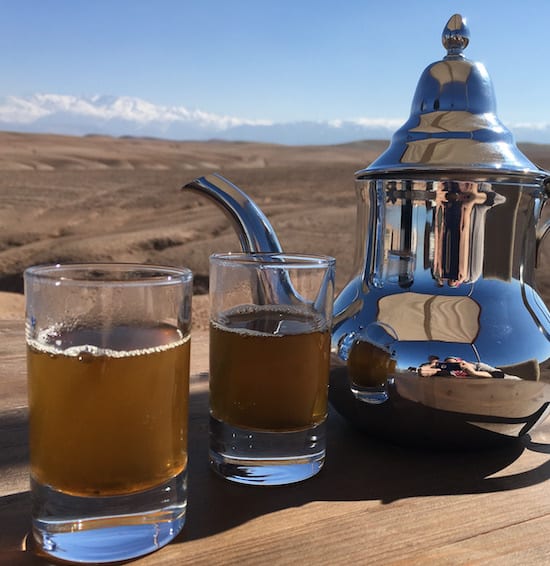 International Recipes for Ramadan
Looking for a vegan option for your iftar? Here are 24!
Vegetarians find some delicious iftar ideas in this post.
One of the most popular dishes in the Middle East, it's great for serving a crowd.
A delicious fish dish made with Middle Eastern spices.
The national dish of Nigeria? Some may say so! Make it a part of your table.
An easy and nutrient dense meal for your Ramadan meals.
A delicious (and easy!) main dish or appetizer to make using a rotisserie chicken.
A West African dish made with chicken and spices, served along side rice and onions
Totally different from Moroccan tajine this dish is good any time of they day.
A simple and filling lentil soup from Lebanon. Perfect as a starter or iftar option.
A fresh dip or side salad from Libya that is great anytime but especially when the vegetables are in season.
A Chinese-Malaysian dish that uses lamb and peppers to really add a pop to your table.
A simple savory porridge made with chicken and oats. This is one of the historically eaten dishes in the UAE.
Everything is better when fried and bananas are no exception!
An Egyptian dish that will remind your family of macaroni and cheese!
A simple and filling sweet treat made with natural ingredients like coconut milk, sweet potatoes and banana. Eat warm or cool.
Eid Celebrations
There are two Eid celebrations each year; Eid al Fitr and Eid al Adha. The first comes right after the end of Ramadan, the other 40 days after the end of Ramadan. These are the two major celebrations in the Islamic calendar.
Celebrating Eid the Moroccan way!
Tips for Planning an Eid al Adha Party
Creative Gift Ideas for Adults and Kids This Eid
Hrbil: Moroccan Cracked Wheat Eid Breakfast
Spiced Moroccan Rack of Lamb
Ka'ab Gazelle Cookies
Mimouna, Passover, and Hanukkah
Yes, these Jewish holidays are Moroccan too. There are many, many Moroccan Jews all around the world. Mimouna is a special holiday that is only celebrated by Moroccan Jews. It's story and celebration is very unique. The other major holidays are also celebrated.
Mimouna: A Moroccan Passover Celebration
Moroccan Passover Recipes
Mimouna Ideas and Inspiration
Moroccan Hanukkah Traditions
Moroccan Haroset Balls for Passover
Chicken Stuffed with Matzo and Almonds
Moroccan Sfinge
Slow Cooker Dafina
Fish Chraime
Moroccan Style Challah Bread
Halwa Simsim
Orange and Olive Salad with Argan Dressing
How to Make Moroccan Jewish Moufleta
moroccan celebrations,morocco celebrations and traditions,celebration in morocco writing,morocco celebration world cup,morocco celebration today